HOW TO LAYER YOUR SKINCARE PRODUCTS IN THE RIGHT ORDER
Finding the right products for your skin is great, building your skin care routine is better, but mastering the order in which to apply each specific product is best.
Did you know that the order in which you apply your products may drastically change the effects these products have on your skin? Indeed, some products are meant to be applied before and others after, because they work together in a specific manner to achieve optimal results.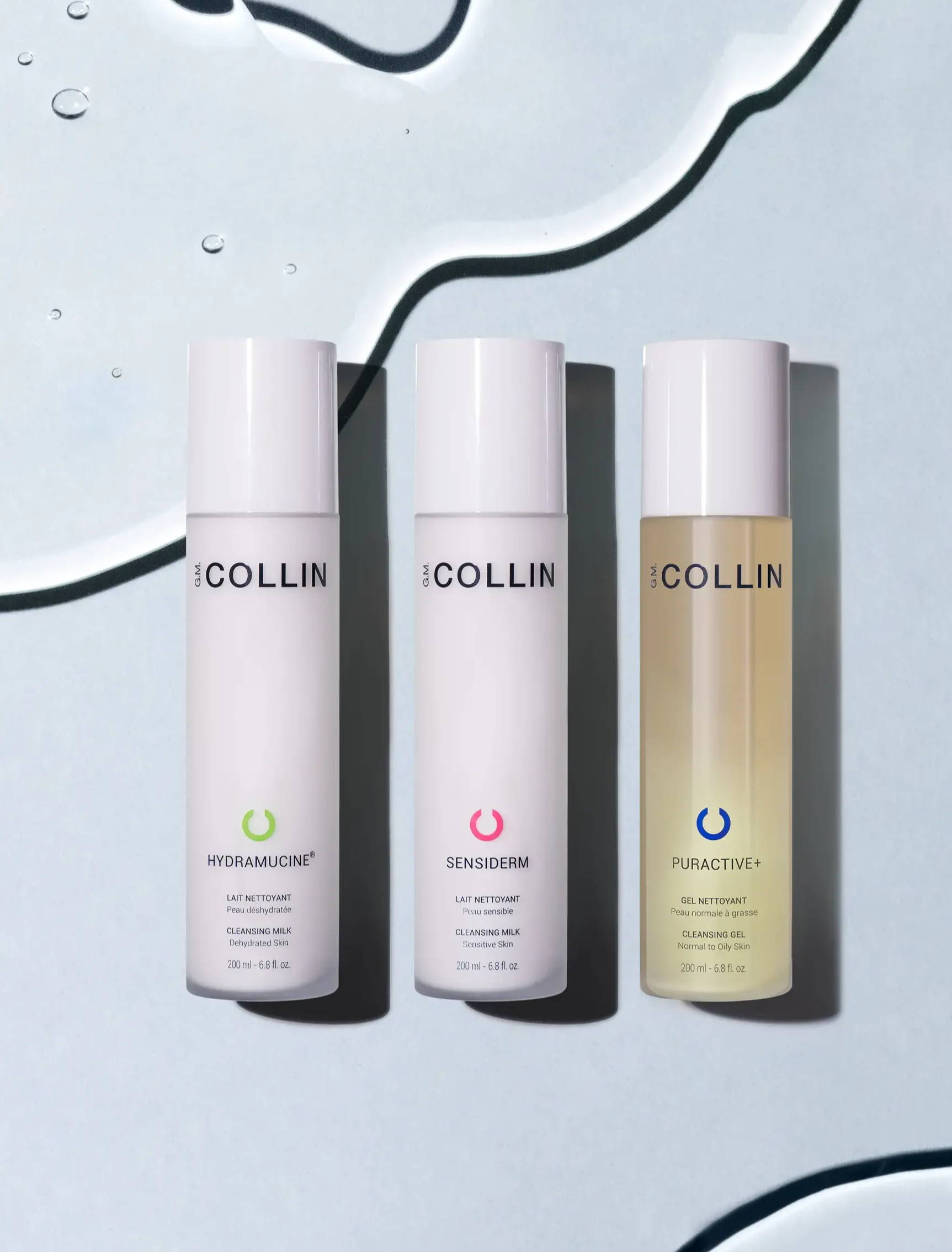 First, always begin with your cleanser, to eliminate the build-up of bacteria, airborne pollutants, excess sebum and dead cells, starting your routine with a clean and fresh face. Moisturizing your face when it has not been cleansed may not give you the right results, as pores may be blocked, thus preventing your skin from absorbing all the benefits of other products that will be applied afterwards.
Evening:
In the evening, if your cleanser does not remove makeup effectively, your makeup remover should then be the first step in your routine, before the cleanser. Makeup and SPF are heavier on the skin and need to be washed away first. You may wish to use a one-step cleanser that does both makeup removing and cleansing , or you may prefer a double-cleansing ritual. Both options are fine, as long as you do not over-cleanse and over-sensitize your skin. All G.M. Collin cleansers may be used in a double-cleanse routine. However, we do not recommend triple cleansing.
Second, mist your skin. Treating mist has always been underestimated, nevertheless it is a primordial step, as it is the first leave-on product of the routine. It allows the skin to achieve faster results by providing it with optimal hydration and, therefore, allowing greater absorption and efficiency of the products applied subsequently. Think of it as a prep for your pores. Skin is like a dried-up sponge. If you put cream on a dry, brittle sponge, it will not be absorbed because the skin has not been prepped for moisture. However, if you humidify the sponge, the cream will sink in much more easily. Of course, during this step, you should make sure to use a lotion that provides not only hydration, but treating benefits for your skin concerns as well.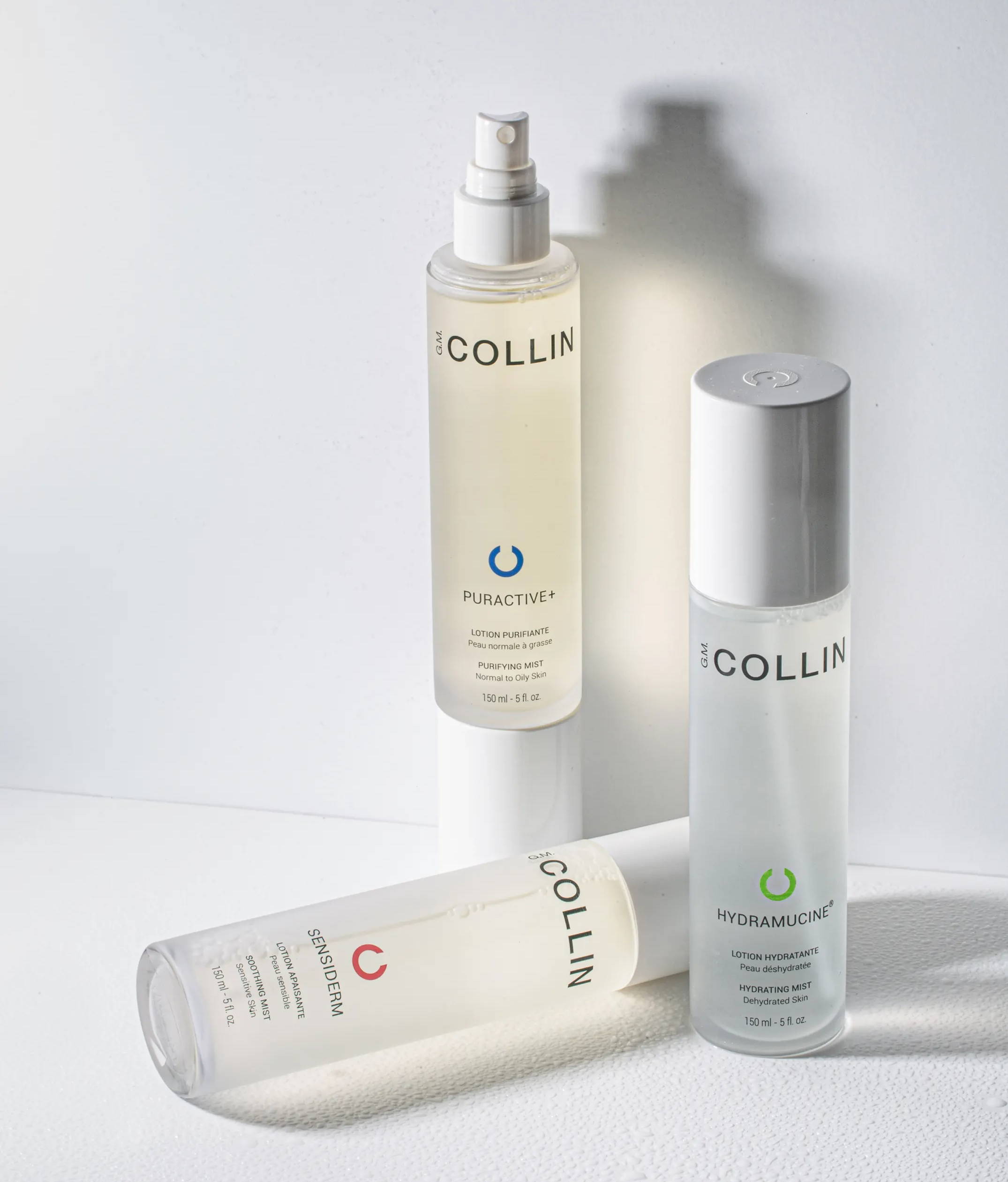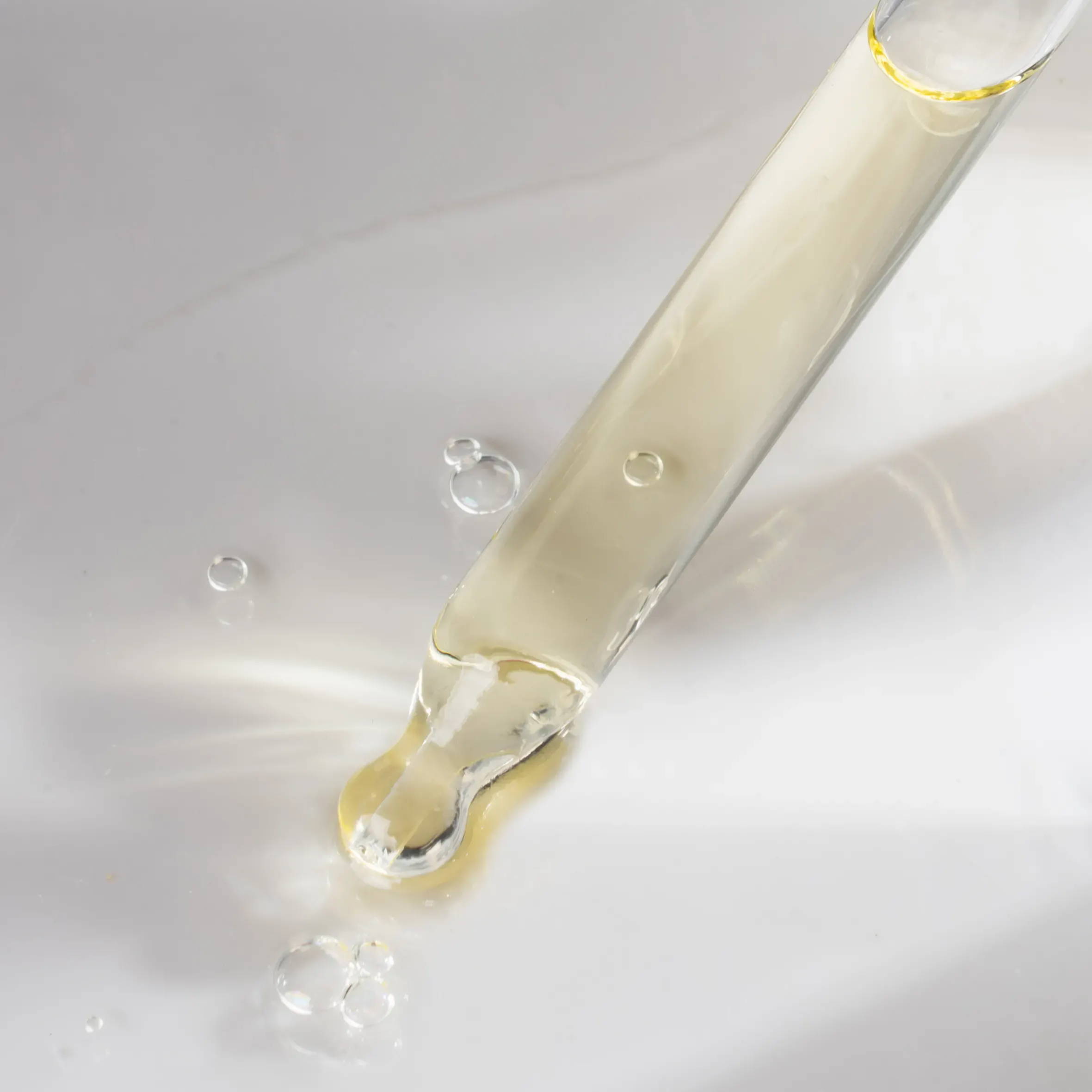 After preparing the skin, it is time for treating care. We always recommend starting by applying oils and serums. We suggest using products with the lightest texture first and working your way up to the thickest texture. This allows products to be applied without causing rolling or unwanted texture. Note: If using, the G.M. Collin Hyaluronic Filler Serum must always be used first in this step.
Evening:
We recommend using stronger formulas in the evening. AHA's, retinol and spot brightening products are ideal when used at night, as they may sensitize your skin during the day, but can work all night to deliver optimal results
Moisturizers should be applied over serums and concentrates to lock in all the benefits brought by the products applied before and deliver optimal hydration to your skin. A moisturizer can be in the form of cream, gel, or anything in-between, depending on your skin type.
Evening:
For your night moisturizer, take advantage of the opportunity to use richer textures that may be too thick and leave your skin too oily during the day, to boost the moisture of your skin while you sleep.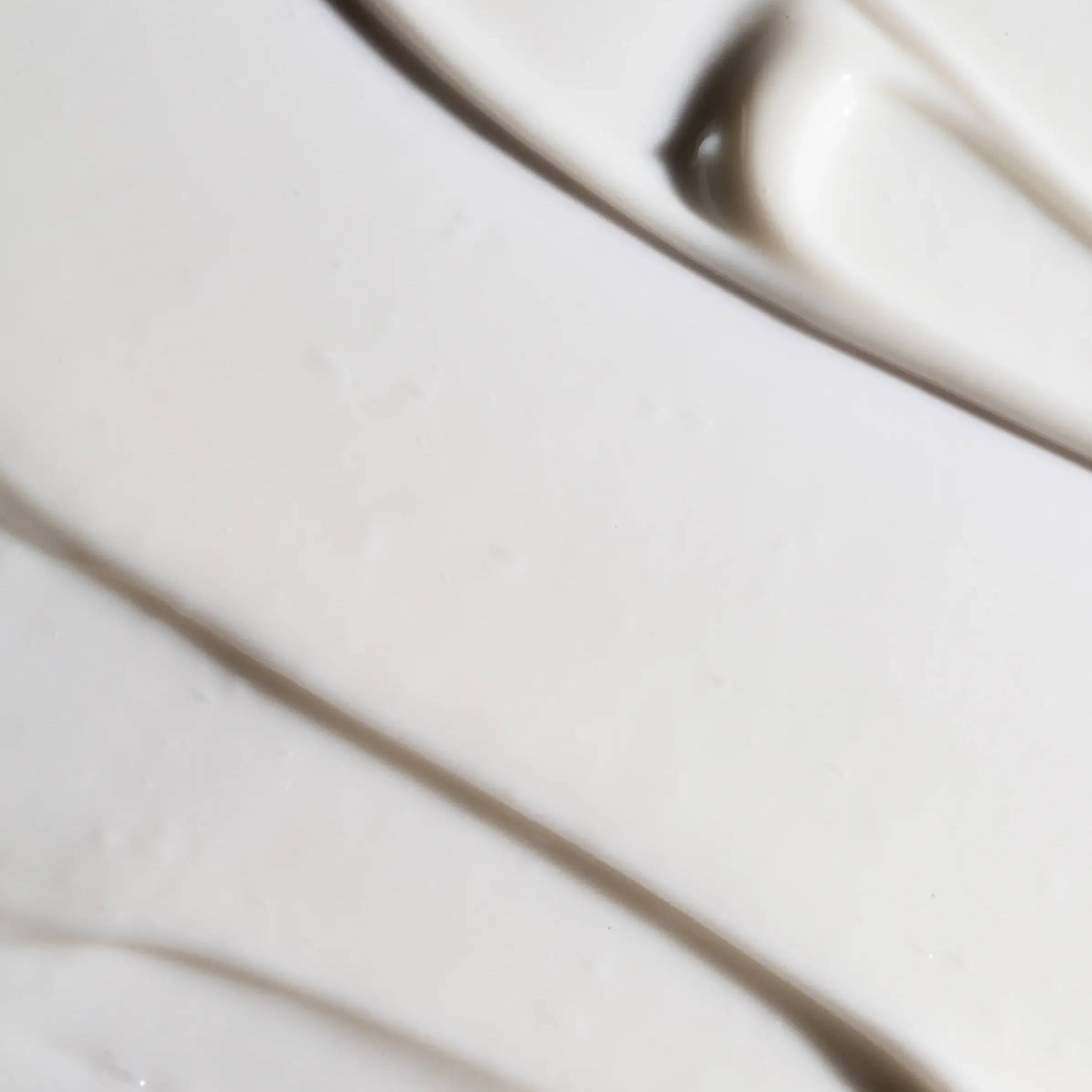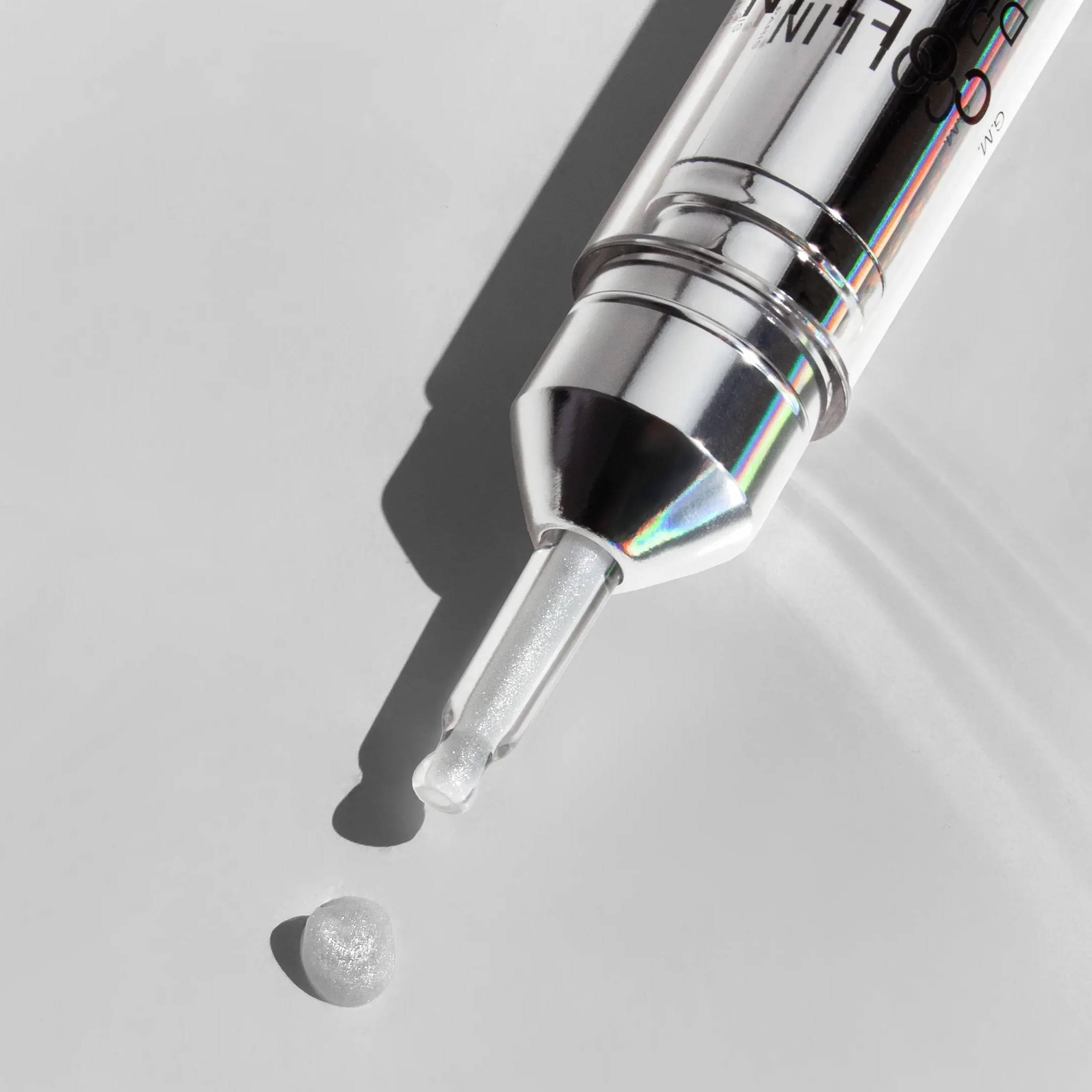 For the next step, apply an eye contour. As the skin around the eyes is more fragile and vulnerable to external stressors, it requires very specific care. It is thinner and more delicate than the skin on the rest of the face. It has very few sebaceous glands (glands that secrete sebum, which helps to hydrate the skin)and is, therefore, more at risk of becoming dehydrated.
Complete your morning routine with this last step, but certainly not the least: sun protection. We've said it before, and we will say it again: always wear SPF! As 90% of premature aging of the skin is caused by the sun, this step should never be disregarded. A sun protection product should be applied daily, even during the winter.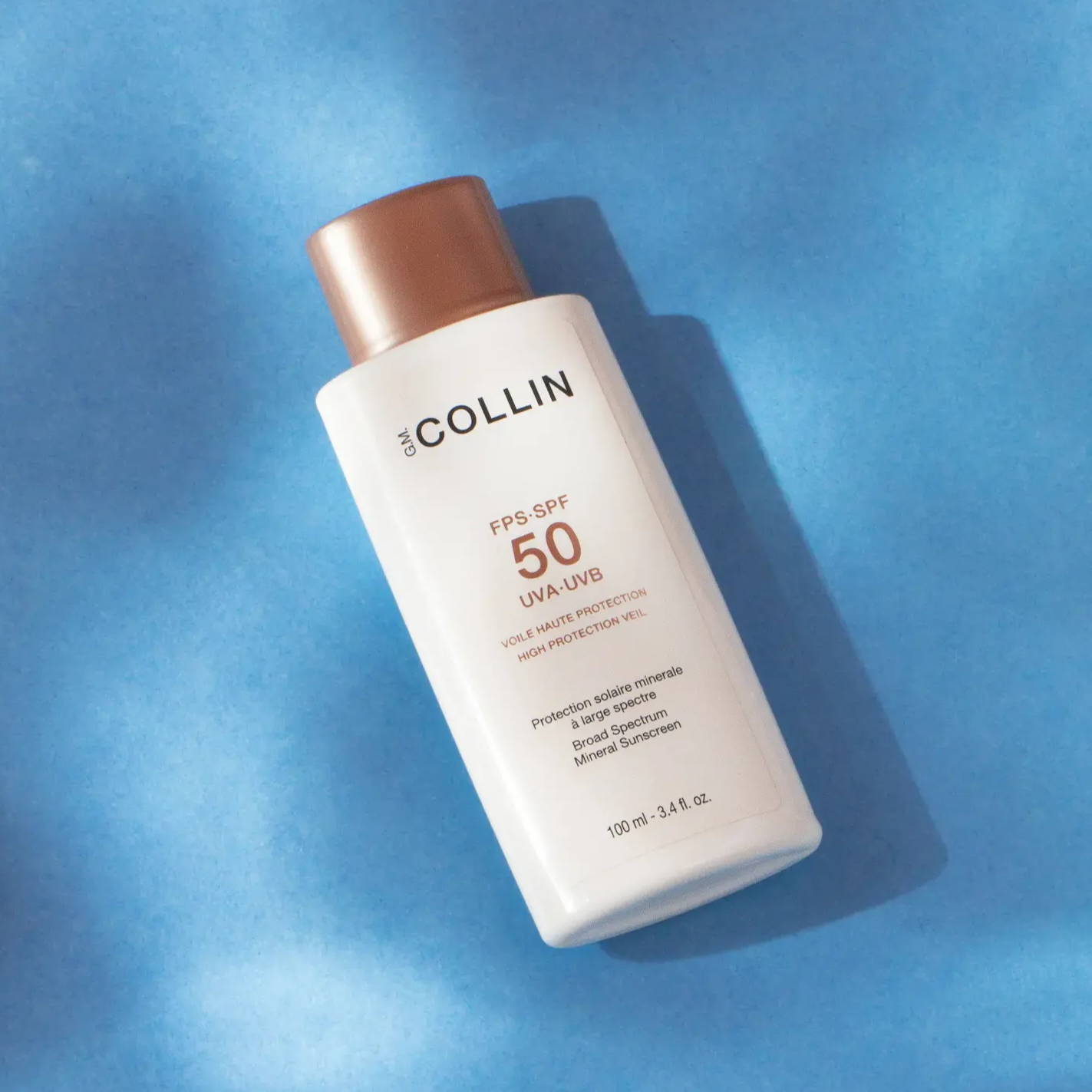 Repeat applications
During the day, some products can be used to refresh the skin and ensure maximum protection.
SPF: It is strongly recommended to reapply an SPF every 2 hours, whether we are indoors or outdoors, to maintain the skin's health and delay premature aging. Unfortunately, windows do not protect us from UV rays.
Lotion: Misting the skin during the day leaves your skin feeling refreshed and hydrated.
Lip Care: For dry, chapped lips, G.M. Collin's Repair Lip Balm and Lip Plumping Complex are ideal to carry around in your purse and reapply during the day.
WEEKLY
One to three times a week, we recommend incorporating two steps in your skincare routine: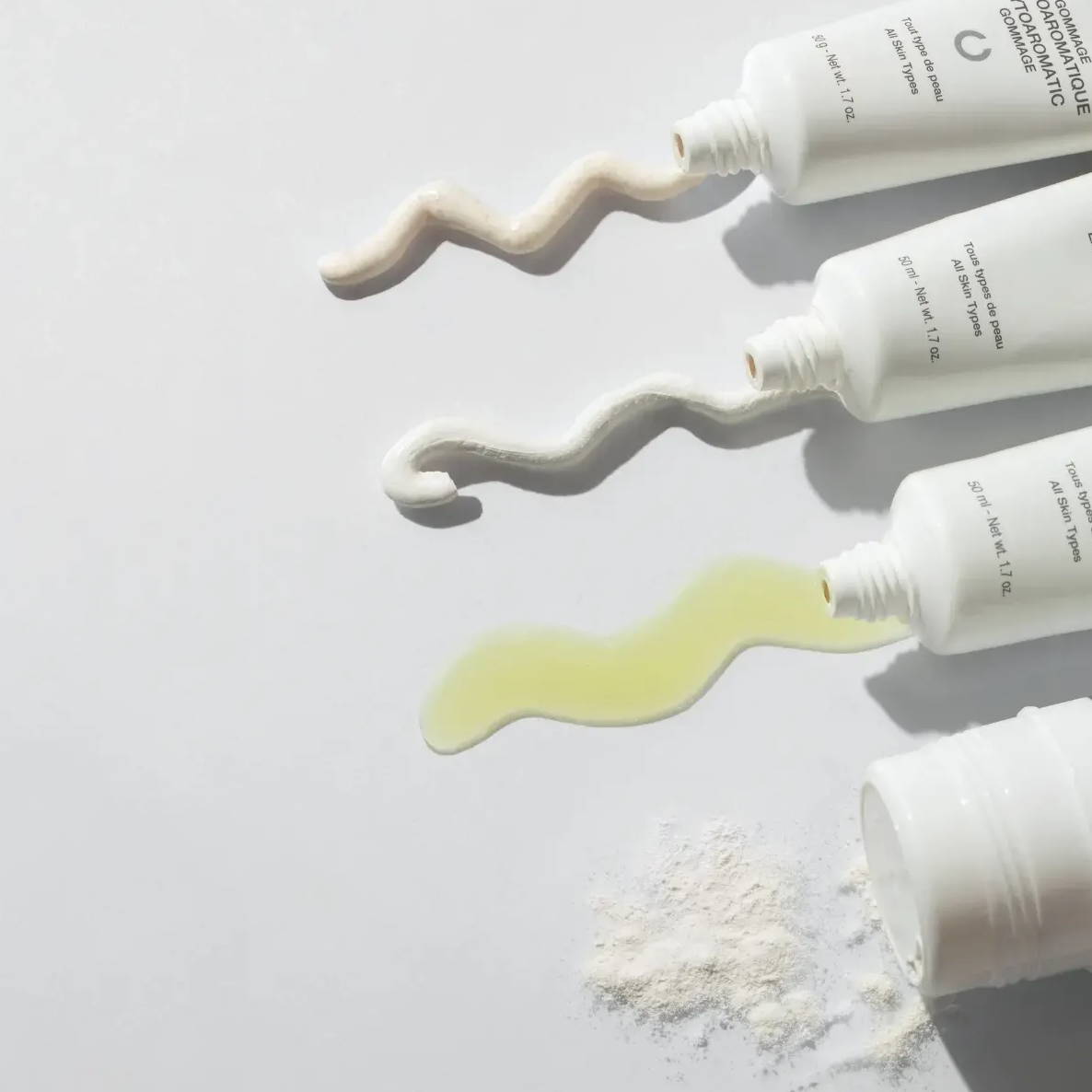 Exfoliation
Exfoliation should always be preceded by makeup removal and cleansing, then followed by a mist application. Exfoliation is a critical component of the home-care regime, as it eliminates dead skin cells that clog pores and inhibit respiration, allowing your skin to better absorb the subsequently applied creams and concentrates. We recommended incorporating this step one to four times a week, depending on the exfoliant, because if done too often, it may over-exfoliate and irritate the skin.
---
Masking
Masking should be done after misting and before applying oils and serums. Masks are an integral part of every beauty regimen. They envelop the epidermis, delivering active ingredients for all skin types and conditions. Results are visible in a mere 15 minutes. Multi-masking is also a great option, as it allows to target and improve multiple skin concerns by applying two or more face masks at once on different areas of the face.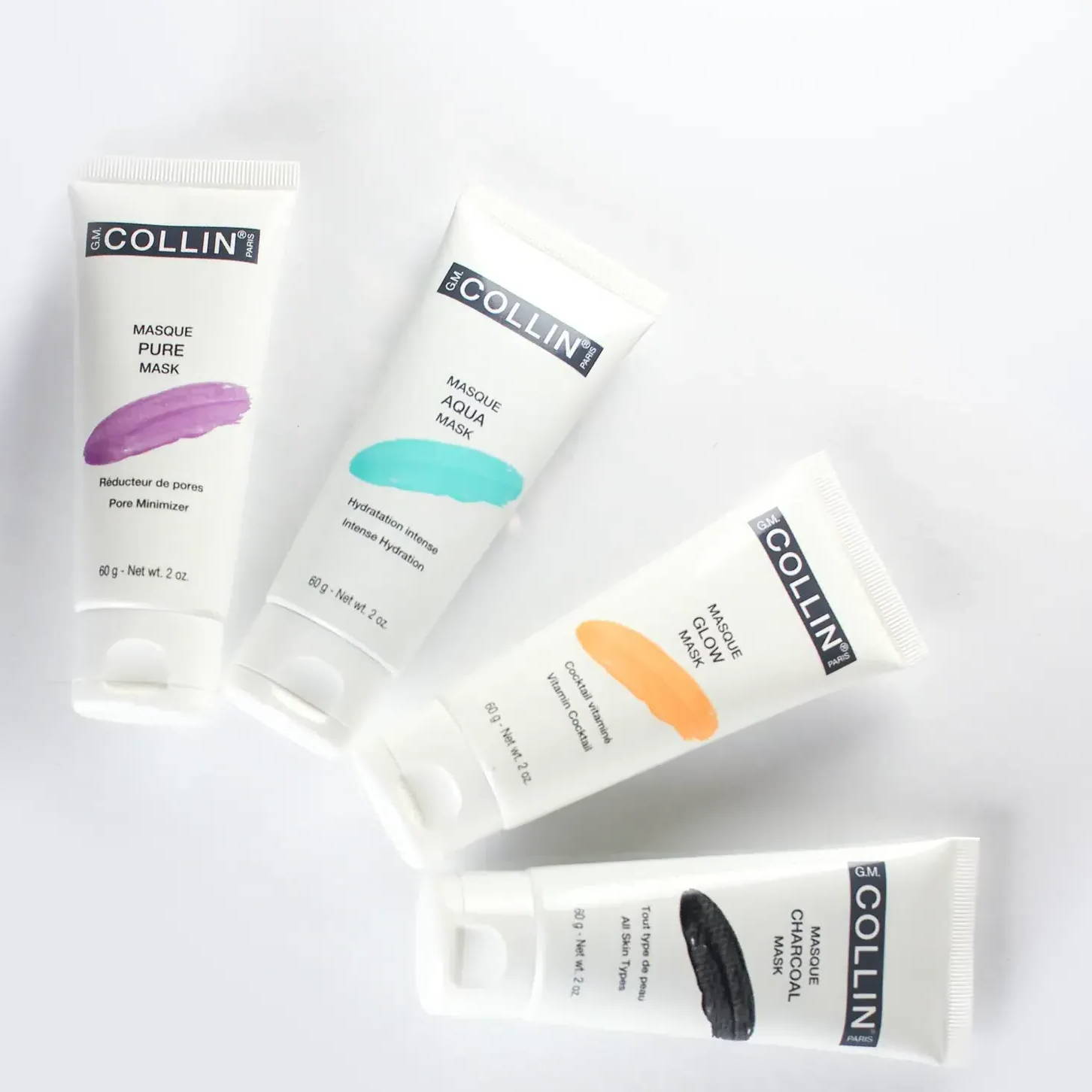 And you're done. You are now ready to master your skincare product layering. If it seemed like a lot of steps, here is a recap to help you remember the order: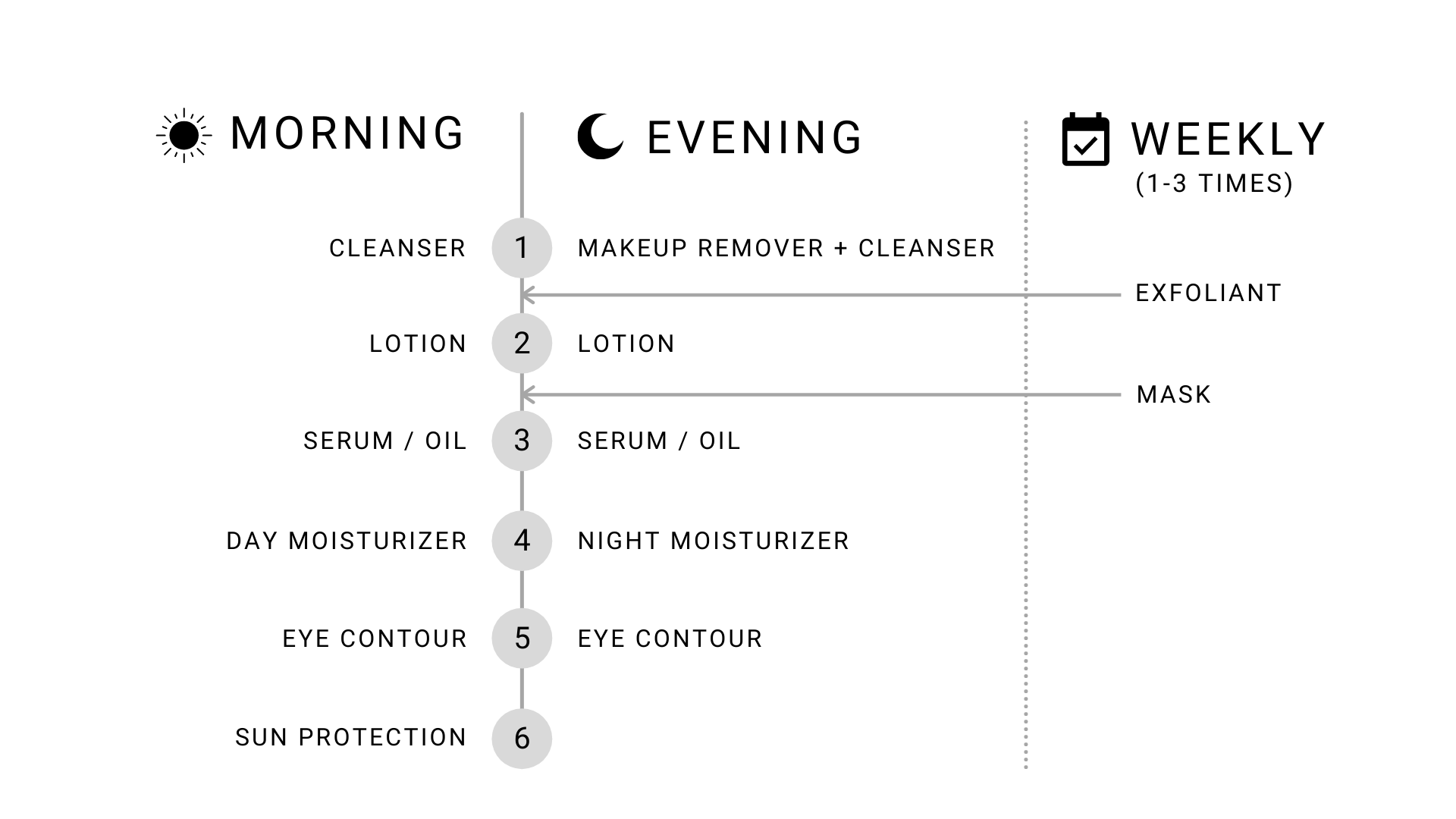 BONUS – Time-cutting cheat sheet
For those who feel that skin care routines are too long or complicated, here are a few tips that will help reduce the time you spend, here and there, on your skin care routine.
Multi-functional products

Cleansers: Four out of the five G.M. Collin cleansers are both makeup removing and cleansing, combining two steps in one simple wash.
CC Cream: a 4-in-1 beautifier that hydrates, soothes, conceals, and protects the skin, all in one step.
Fast-acting products

Cleansing Oil: Mixed with water, this gentle nectar turns into a milky emulsion that gently melts away impurities from the skin in a mere few seconds. Pure magic!
Active Exfoliating Powder: a quick yet powerful exfoliant that help remove dead skin cells in less than a minute.
Mists: Using a toner/essence in the form of a mist, instead of a dropper (to be used with a cotton pad), is not only a quick way of prepping your skin for subsequent products, but also eliminates the need to use individual cotton pads.
In the shower

Washing your face with your favourite cleanser or applying an exfoliant, while in the shower, can reduce the time spent on your skin care routine.