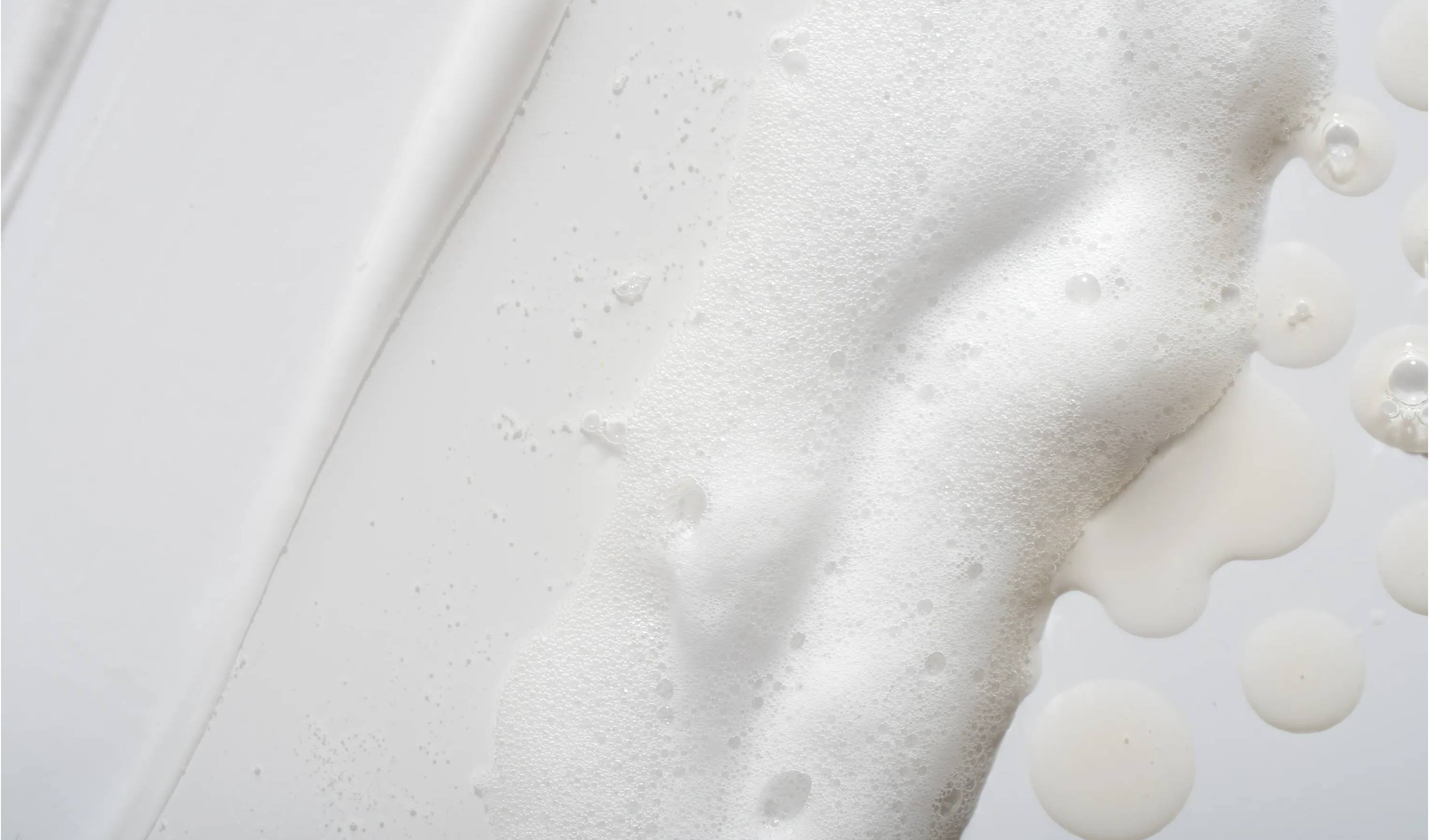 All good skincare routines start with the right cleanser. Cleansing the skin eliminates the build-up of bacteria, airborne pollutants, excess sebum and dead cells, and allows you to start your routine with a fresh and clean face. Moisturizing your face when it has not been cleansed may not give you the right results, as pores may be blocked, thus preventing your skin from absorbing all the benefits of other products that will be applied afterwards.
In the evening, if your cleanser does not remove makeup effectively, your makeup remover should then be the first product you use in your skincare routine, even before the cleanser. Makeup and SPF are heavier on the skin and need to be washed away first. You may wish to use a one-step cleanser that does both makeup removing and cleansing, or you may prefer a double-cleansing ritual. Both options are fine, as long as you do not over-cleanse and over-sensitize your skin. All G.M. Collin cleansers may be used in a double-cleanse routine. However, we do not recommend triple cleansing.
There are many reasons to choose one type of cleanser over another, some based on science, and some based on personal preferences. Let's talk about science first. Even if we prefer one type of cleanser over another, if the ingredients are specific to oily skin, it may not be the best choice for dry, sensitive skin as it may be too drying or too stimulating.
We may also have preferences based on textures, scents, seasons, or when we use the cleanser. For example, based on the seasons, we may prefer a gel cleanser in the summer, since our skin tends to get oilier. Whereas, in the winter, we could prefer a hydrating cleansing milk, as our skins' moisture content becomes depleted from the dryness caused by indoor heating.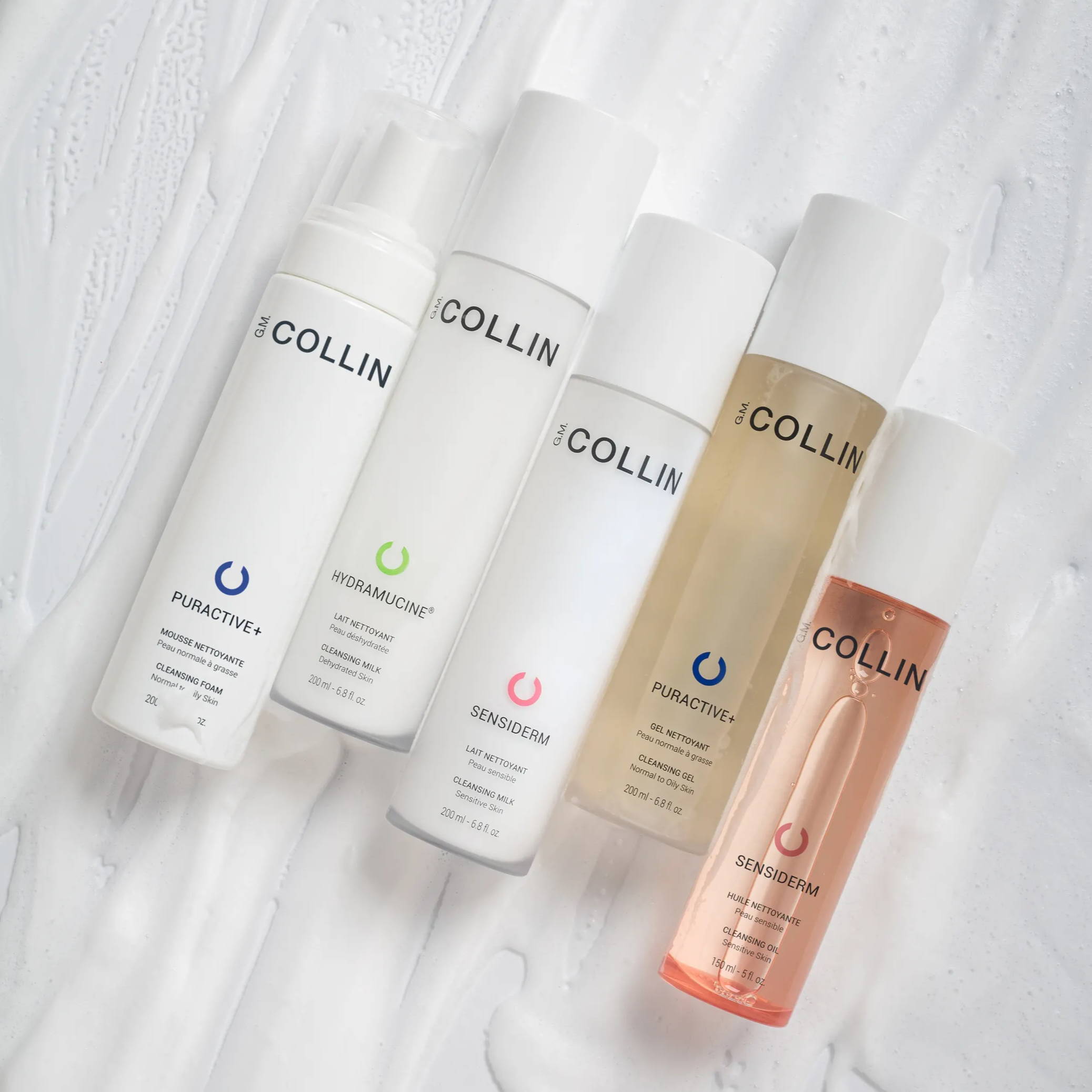 Keep in mind that cleansers have a shelf life of 12 months after opening, making it possible for everyone to have a "personal cleansing collection". This allows you to choose specific cleansers based on your skin's needs that day, week, or month. Using a variety of cleansers also makes it more interesting and may just compel us to not skip this important step in our homecare routine.
Now, let's explore the various cleansers G.M. Collin offers and the skin types and conditions they are formulated for, to allow you to create your own "personal cleansing collection".
1. CLEANSING MILKS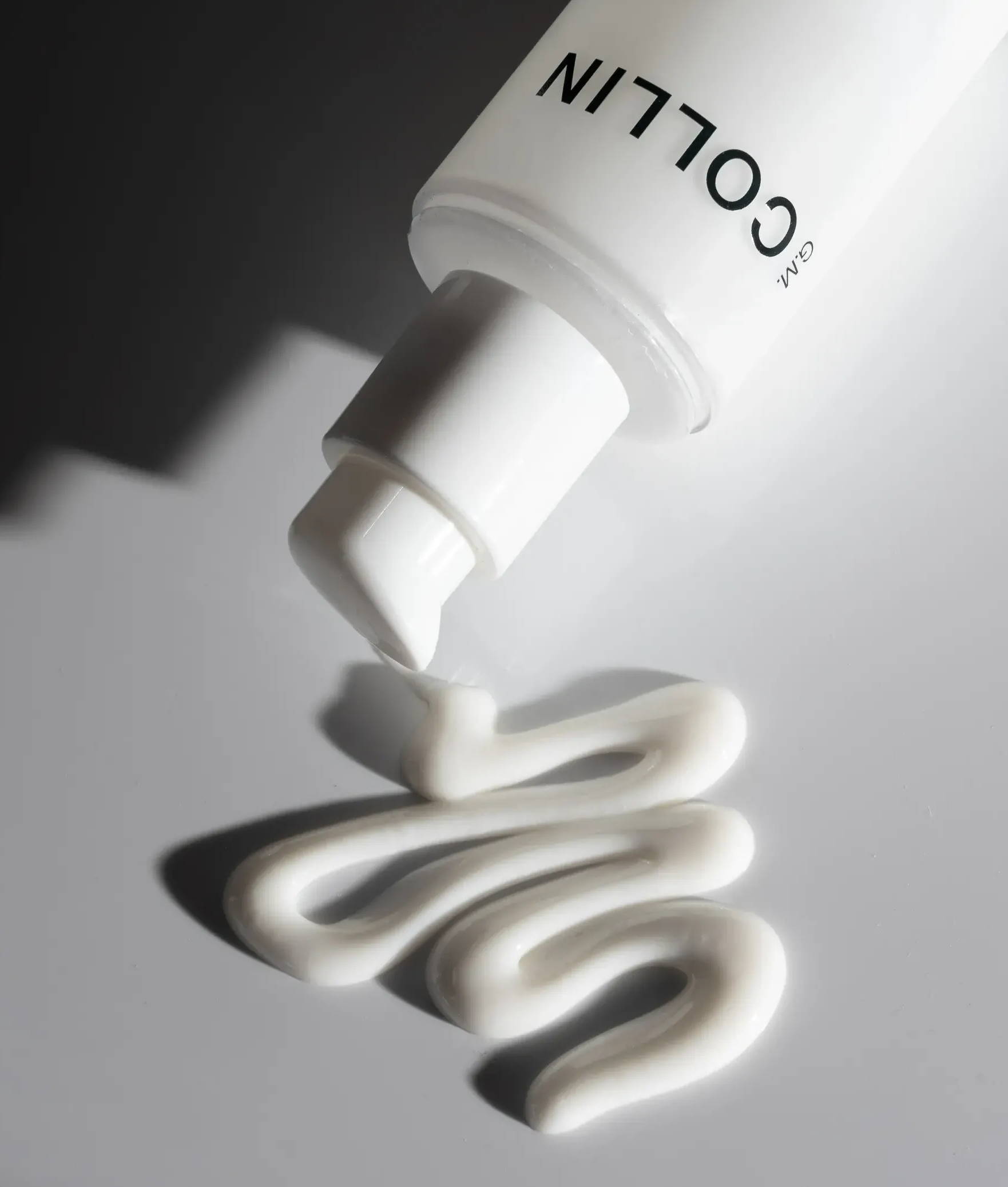 Hydramucine Cleansing Milk
Best suited for: normal to dry skin and skin showing signs of dehydration
The creamiest of all G.M. Collin cleansers, it is designed to perfectly cleanse the skin without any drying effects. Boosted with hydrating ingredients, this sumptuous cleanser is perfect for those that prefer a milk like texture.
Gently removes eye makeup
Replenishes the skin's moisture barrier and prevents damage caused by dryness
Leaves the skin feeling supple and soft
Sensiderm Cleansing Milk:
Best suited for: sensitive skin
This light, creamy textured emulsion is specifically formulated to cleanse and soothe the skin. Containing aloe vera and allantoin, it perfectly cleans the skin and minimizes the appearance of visible redness.
A light, creamy-textured emulsion
Specifically formulated for fragile skin: fragrance-free and paraben-free
Revitalizes and soothes sensitive skin of all types
2. CLEANSING OIL
Sensiderm Cleansing Oil
Best suited for: all skin types, including those who wear makeup, especially long wearing and waterproof.
Oil attracts fat, which is why cleansing oils are ideal for all skin types, even oily skin. They eliminate excess sebum without depriving the skin of its essential oils. They keep skin hydrated and balanced. Cleansing oils work beautifully for those who want a delicate, easy-to-use cleanser/makeup remover and those who prefer to double cleanse.
Mixed with water, this gentle nectar turns into a milky emulsion that gently melts away impurities from the skin
Non-stripping oil: respects the balance and replenishes the hydration barrier of the skin
Whisk away makeup from the eyes, lips and face
Leaves the skin soft and silky, without leaving an oily film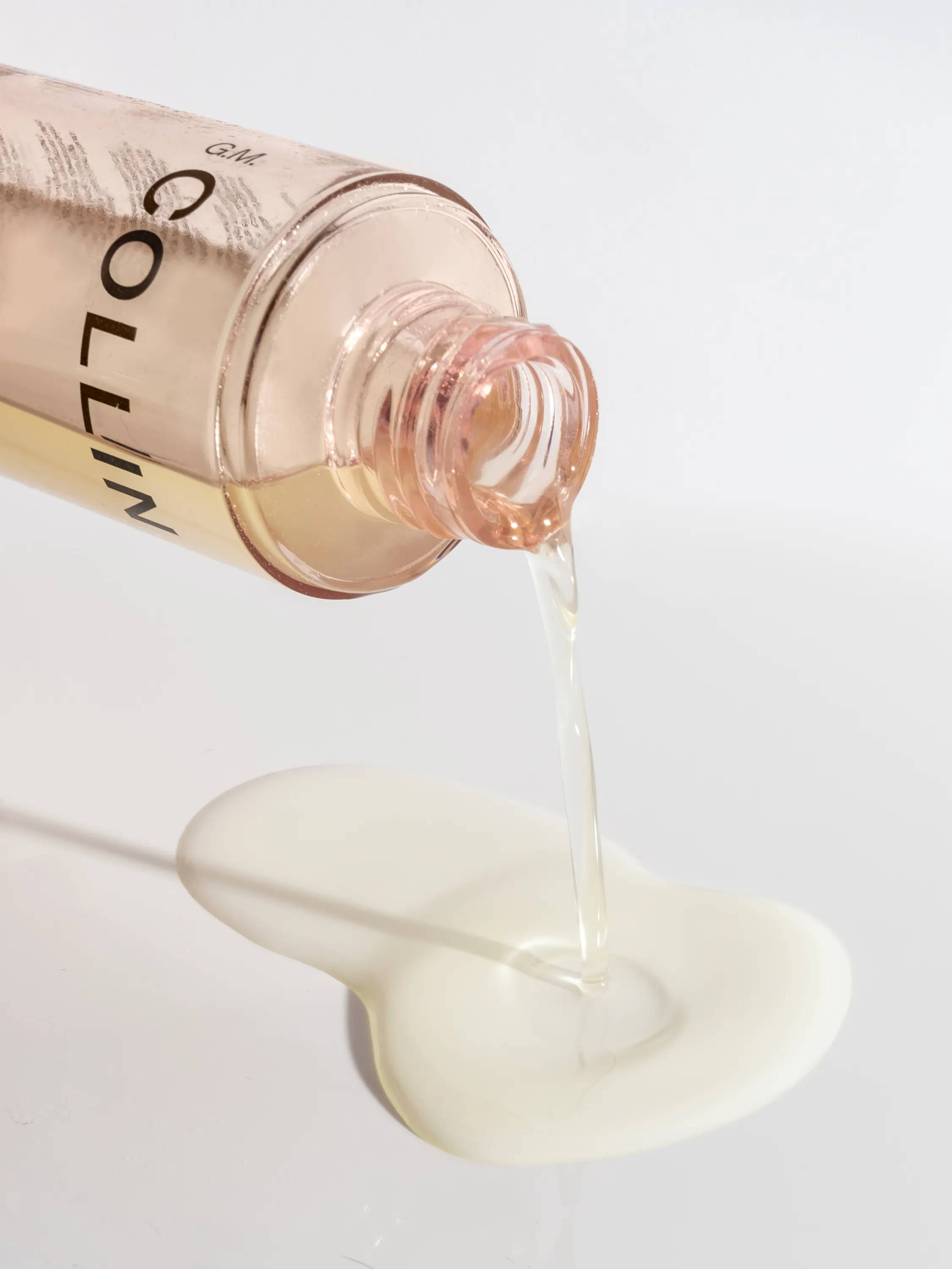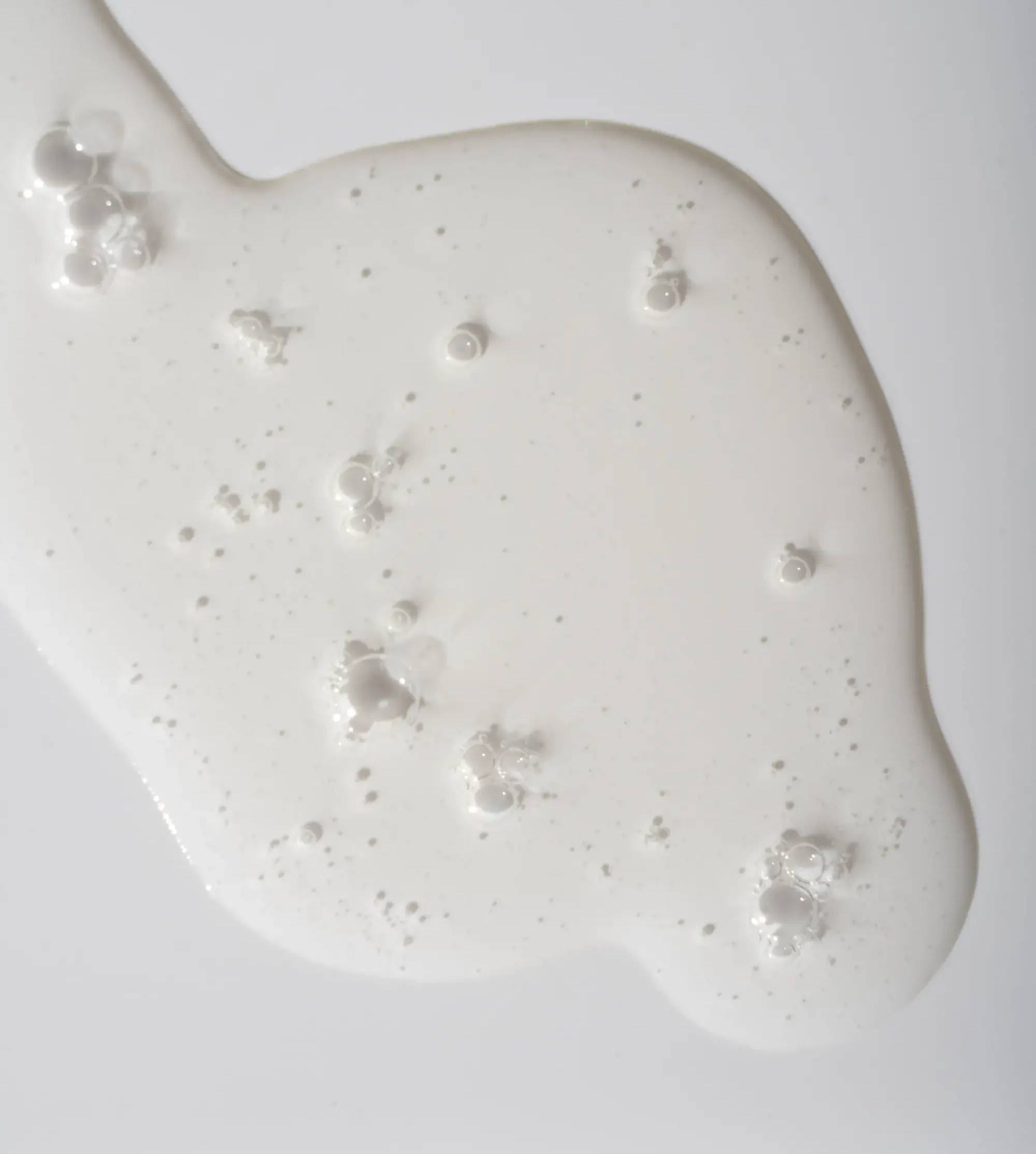 Puractive+ Cleansing Gel
Best suited for: normal to oily skin, suitable for sensitive skin
 Formulated for those who prefer a lightweight, hydrating, sudsing cleanser that leaves the skin feeling fresh and clean. It is suited to remove light makeup and regular mascara.
Great product for people who are soap users and for teenagers
Removes makeup, excess sebum and impurities
Leaves the complexion looking and feeling supple and refreshed
NEW Puractive+ Cleansing Foam
Best suited for: normal to oily and acne-prone skin
Formulated for those who want thorough cleansing that removes surface oils and most types of face makeup. This delicate, cushion-like textured foam leaves the skin clean and purified. It is exceptional for those who like to double cleanse to further purify and mattify the skin.
Deeply cleanses pore-clogging impurities that can lead to breakouts
Cleans and removes excess sebum
Purifies and soothes the skin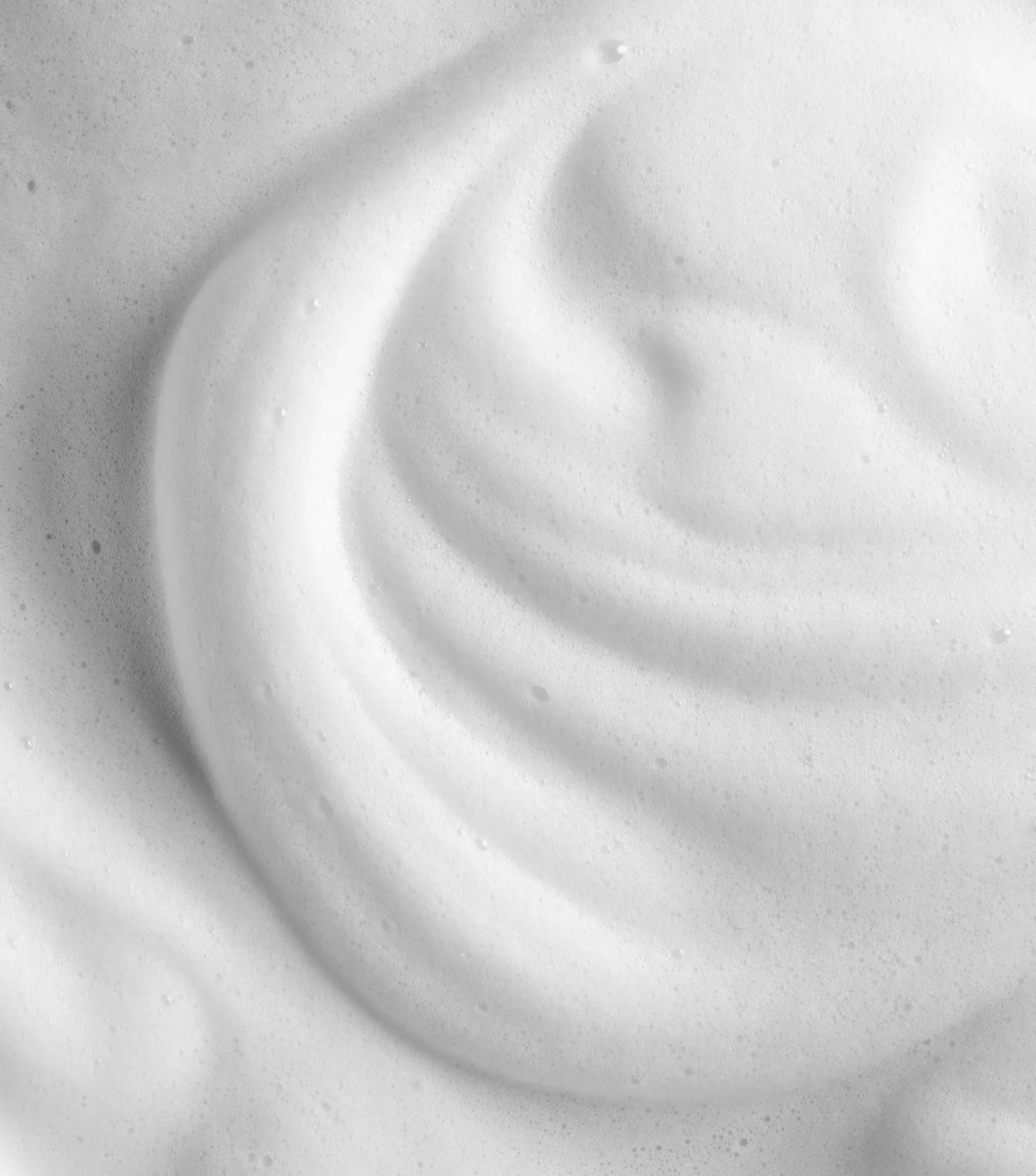 Also, acne breakouts and acne mechanica, or maskne, are not restricted to the face, breakouts can occur on the chest, the back, and other areas of the body. Regular soaps used in the shower do not have ingredients specific to diminishing acne, therefore a specific cleanser for acne-prone skin is a great choice to use in the shower on the affected areas of the body.
Be sure to speak to your aesthetician to create your own "personal cleansing collection". Book an appointment!